Diwali, the festival of lights is the ultimate day of the year in Hinduism. The festival is known for its grand festivities and preparations which are started weeks before D-day. For decades, Diwali is celebrated on the homecoming occasion of Lord Ram and is less of a happy celebration and more about the show of money, wealth, and just destroying the planet. The words "Sustainable" and "Diwali" in the same sentence are unimaginable thoughts for most of us. But all of us need to understand the importance of Sustainable Diwali or Sustainable Festivals for our future – for this planet we all live on.
People like celebrities, politicians, and influencers who advocate sustainability around the year forget about it at festivals like Diwali. The impact of "not so sustainable Diwali" created by them and common people is enormous and is created forever.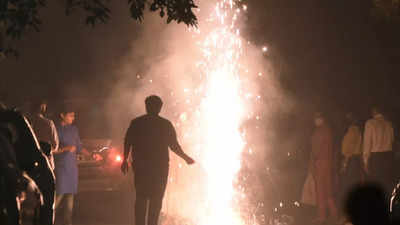 Initiatives for my Sustainable Diwali
Diwali holds importance in most of our lives and so it is even more important for all of us to have a sustainable Diwali. It should be the day where we add a few things to our lives, others' lives, and this planet, not a day where we are greedy, jealous of those who had better crackers to burn, or burning crackers at all.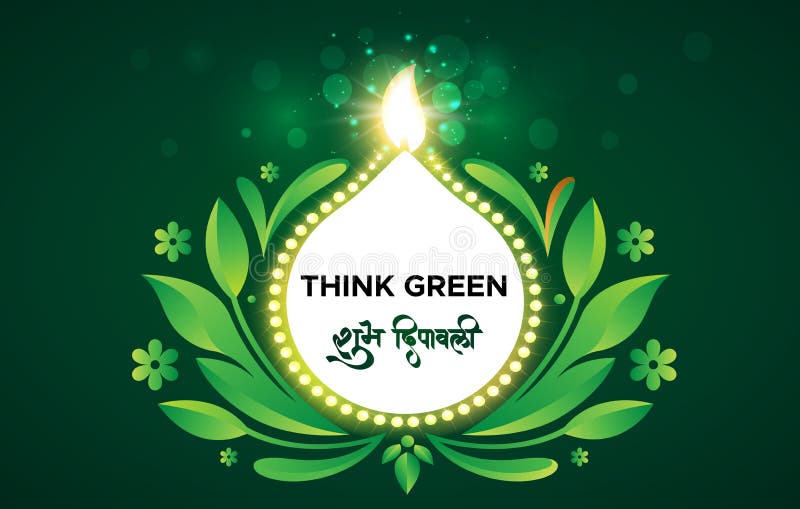 Sustainable Diyas
Diyas are an integral part of Diwali, they are the literal illustrations of the festival of light. People nowadays are more into decorated and aesthetically appealing diyas, all these oh-so-beautiful diyas are actually a bane on this planet even the traditional earthen lamps are not eco-friendly.
An article on NDTV https://swachhindia.ndtv.com/diwali-2018-air-pollution-diyas-made-of-cow-dung-maharashtra-27428/ talks about the eco-friendly diyas which are made from cow-butter and leaves from a bunch of trees. These diyas are sold by a Maharashtrian organization that comes under the "Zero Brand Zone", the said eco-friendly diyas leave no toxic residue and 10 lakhs of these diyas have been sold this year alone.
You can buy them from the Zero Brand Zone official website: https://zerobrandzone.com/shop/home-care/ready-to-use-panchagavya-mahalakshmi-thiruvilaku/
Sustainable Idols for Diwali Pooja
In Hinduism, it is believed that you should replace the old idols of Mata Lakshmi and Lord Ganesha with new ones every year on Diwali. But there is no such rule and influential sites or news channels like DNA India print articles like this one, https://www.dnaindia.com/lifestyle/report-diwali-2022-what-do-you-do-with-idols-after-diwali-2994486 which further motivates people for this pollution increasing act.
No god ever said that prosperity or wealth will prevail only if you replace our idols every year and submerge them in a nearby waterbody which will further kill the life present in the water body. We should overcome such myths and realize that if we continue such acts then there will be no life left on this planet and hence all the wealth or prosperity goes down the drain.
We all should get eco-friendly idols that can be reused over the years and when disposed of in the said water bodies they don't cause any sort of pollution. People can also get metal idols which can be used for decades and also prove to be cost-effective. This is the duty of each of us to ensure that our family and those around us celebrate festivals in a sustainable way.
Sustainable lights for Diwali
The most beautiful site of Diwali is in the evening when all the homes are lit up in a line, a scene I wait for. Everyone uses a hundred different kinds of light to decorate their homes, rooms, shops, and temples. Therefore lights are unavoidable on Diwali. But the correct use of light is very easy and important.
In place of Chinese fairy lights which are often discarded after Diwali, use LED and eco-friendly lights which use less electricity and can be used for many years. They can be expensive but once brought are very cost-effective and also a very small price in front of the safety of our planet.
"NO" Cracker Sustainable Diwali
Firecrackers are one thing children nowadays are not ready to compromise on, in fact, it's not just children but adults as well. There is a competition among people about who has the loudest cracker or the deadliest one. But each of them forgets about the long-term impact of their momentary happiness.
Firecrackers are so hazardous that they can even cause some types of cancers as they release a lot of radioactive compounds, this is an official made by Dr. Aggarwal in the article https://www.healthshots.com/preventive-care/family-care/5-reasons-why-firecrackers-are-harmful-and-you-should-avoid-them/, the article is a compilation of many more problems created by firecrackers.
Festivals are a representation of our heritage, culture, and ancestry but the ways in which we celebrate them appear as if they are gonna end and die with us. These traditions and happiness need to be passed on to the coming generations so it is cardinal that we protect this earth for the coming ones.